Agricultural Labor Relations Card Check is Here (AB 2183)
---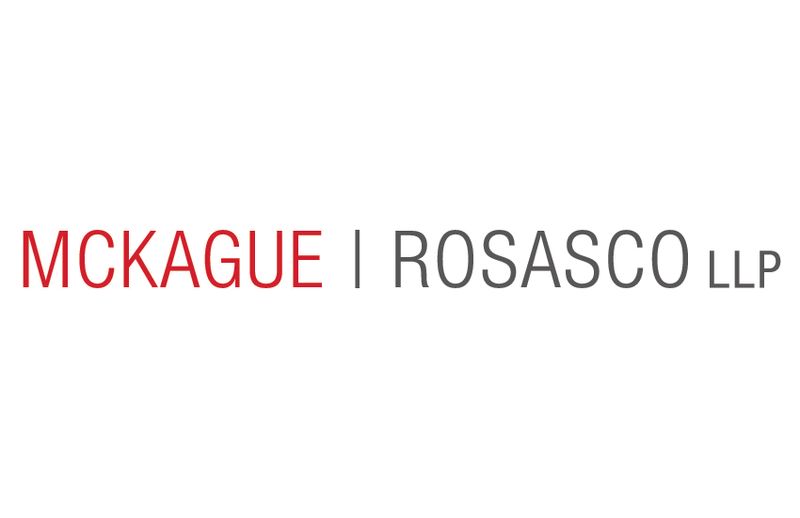 October 14, 2022
On September 28, 2022, Gov. Gavin Newsom signed Assembly Bill (AB) 2183 expanding agricultural workers' voting rights in union elections. Just last year, Gov. Newsom declined to sign the bill due to concerns about implementation and voting integrity. However, after being urged by President Joe Biden, Gov. Newsom's changed his mind. Gov. Newsom's unexpected compromise came with an agreement for his office to collaborate with the United Farm Workers and the California Labor Federation to clarify language in a supplemental agreement that is expected to pass next year. AB 2183 will be in effect until January 1, 2028.
EXISTING LAW
Currently, California law grants agricultural employees the right to form and join labor organizations and to engage in collective bargaining with respect to wages, terms of employment, other working conditions, and authorizes employees to elect exclusive bargaining representatives for those purposes. Current law established the Agricultural Labor Relations Board (ALRB) toto hold hearings, conduct investigations, and oversee the implementation of certain procedures ensuring exclusive methods of redressing unfair labor practices. Union elections by agricultural employees are held by secret ballot at a designated polling area and each employee presents identification to get a ballot. The secret ballot election process is conducted by the ALRB and the ALRB is required to certify the results. Further, anyone who willfully resists, prevents, or interferes with a member of the ALRB or its agents in the performance of its duties will be guilty of a misdemeanor.
NEW LAW
AB 2183, also known as the Agricultural Labor Relations Voting Choice Act or the Card Check Act, expands agricultural workers' voting rights by authorizing the option to either vote by mail or in-person in union representation elections. AB 2183 authorizes the use of alternative procedures to the polling place elections (previously referred to as secret ballots) for agricultural workers to vote. For example, AB 2183 permits agricultural workers to organize without holding a polling place and sign a card authorizing a labor organization to represent them in a collective bargaining process with their employer. This card signing process is referred to as a "card check". Unions will be permitted to solicit employees to opt for the card check election process without interference from agricultural employers.
There are four significant things to know about AB 2183:
The Labor Peace Compact
Agricultural employers will be required to indicate to the ALRB whether they agree to a labor peace compact, which is an agreement by the employer which includes but is not limited to: (1) make no oral or written statements for or against union representation to its employees; (2) to voluntarily allow labor organizations access to its property as permitted under current law; (3) not to engage meetings that discuss union, union representation, or unionization; (4) not to disparage the union in any way; and (5) make no preference of one union over another. The labor peace choice selection would be effective for one year. Employers will still be permitted to make truthful statements to their employees regarding workplace polices and benefits. However, under the labor peace compact, all statements in support of or against a union's representation to its employees is strictly prohibited. To help monitor employers' selections, the ALRB is required to develop an online web-based labor peace election process that will allow employers to indicate their labor peace choice. Labor organizations will also have access to view employer's labor peace choice selection on this website. One foreseeable result of the website's transparency is that it will enable labor organizations to determine the manner in which they can solicit employees to act as the bargaining representative for the employees' bargaining unit. 
The Union Election Process
AB 2183 authorizes the certification of a labor organization to act as the exclusive bargaining representative of a bargaining unit through either a labor peace election or a non-labor peace election. A labor organization that wants to represent a unit of agricultural employees in a collective bargaining agreement is authorized to seek certification by petitioning the ALRB and demonstrating support of at least 50% of current employed employees by mail in ballots. The labor organization is then required to personally serve the employer. Upon service, the employer will have 48-hours to file a response to the labor organization's petition and provide to the ALRB a complete and accurate list of the full names, current addresses, telephone numbers, job classification, and crew or department of all its current employees in the bargaining unit in a hard copy and electronic format. The employer's response and employee contact information will then be provided to the labor organization by the ALRB. Subsequently, the ALRB will investigate the validity of the petition and its supporting ballots. The ALRB will then send out Voting Kits to all agricultural employees to vote on unionization and its representation by the petitioning labor organization. Certification of the labor organization will be based on a majority vote of support by employees. Upon certification, employers will immediately have a duty to bargain with the labor organization. Within five days of the ALRB's certification, any person may file a petition with the board objecting to the certification.
Civil Penalty for Unfair Labor Practices
Failure to comply with AB 2183 may lead to a hefty civil penalty. AB 2183 authorizes the ALRB to impose a civil penalty upon an agricultural employer that commits an unfair labor practice in an amount up to $10,000 for each violation, with the sum not to exceed $25,000 for specified violations. What constitutes an unfair labor practice has not been defined by the bill. However, AB 2183 makes it clear that the imposition of the penalty and the penalty amount will be determined by the ALRB based on specified factors.
Appeal Bond Requirement
Lastly, if an employer seeks to appeal or petition for a writ of review of any order of the board involving a monetary award to employees, the employer will be required to post an appeal bond in the amount of the entire economic value of the order, which may be subject to forfeiture under certain circumstances. 
We will continue to keep you updated on new developments. If you have any questions about the Agricultural Labor Relations Voting Act or card check, contact
McKague Rosasco LLP
.